Dosage Form
Solution for injection, Concentrate for solution for infusion
Strength
25 mg, 50 mg, 100 mg
Strength per Unit
25 mg/5 ml, 50 mg/10 ml, 100 mg/20 ml
ATC Code
C02CA06
Drug Class
Antihypertensiva
Indication
Hypertensive emergencies (e.g. a critical rise in blood pressure), severe and very severe forms of hypertensive disease,
hypertension resistant to treatment. Controlled lowering of blood pressure in hypertensive patients during and/or
after surgery.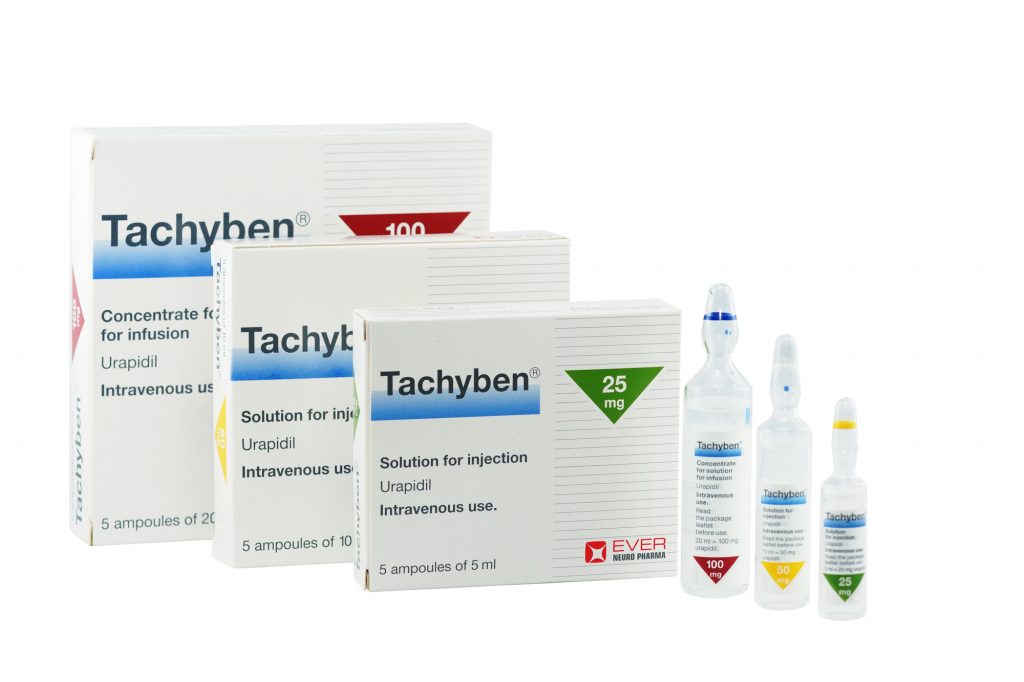 Tachyben® EVER Pharma is a prescription medication. Information for healthcare professionals only.
See the Summary of Product Characteristics for full information about the medication.