Anesthetic
Information
Dexmedetomidine is a selective α2-adrenoceptor agonist developed for use as an anesthetic providing light to moderate sedation.
Dexmedetomidine EVER was the first dexmedetomidine product in Europe indicated for both Adult Procedural and Sedation1 of Adult ICU Patients2,3. The inclusion of Adult Procedural Sedation to the label now provides the clinician with greater choice when selecting the appropriate sedative for adult patients undergoing diagnostic or surgical procedures.
Dosage forms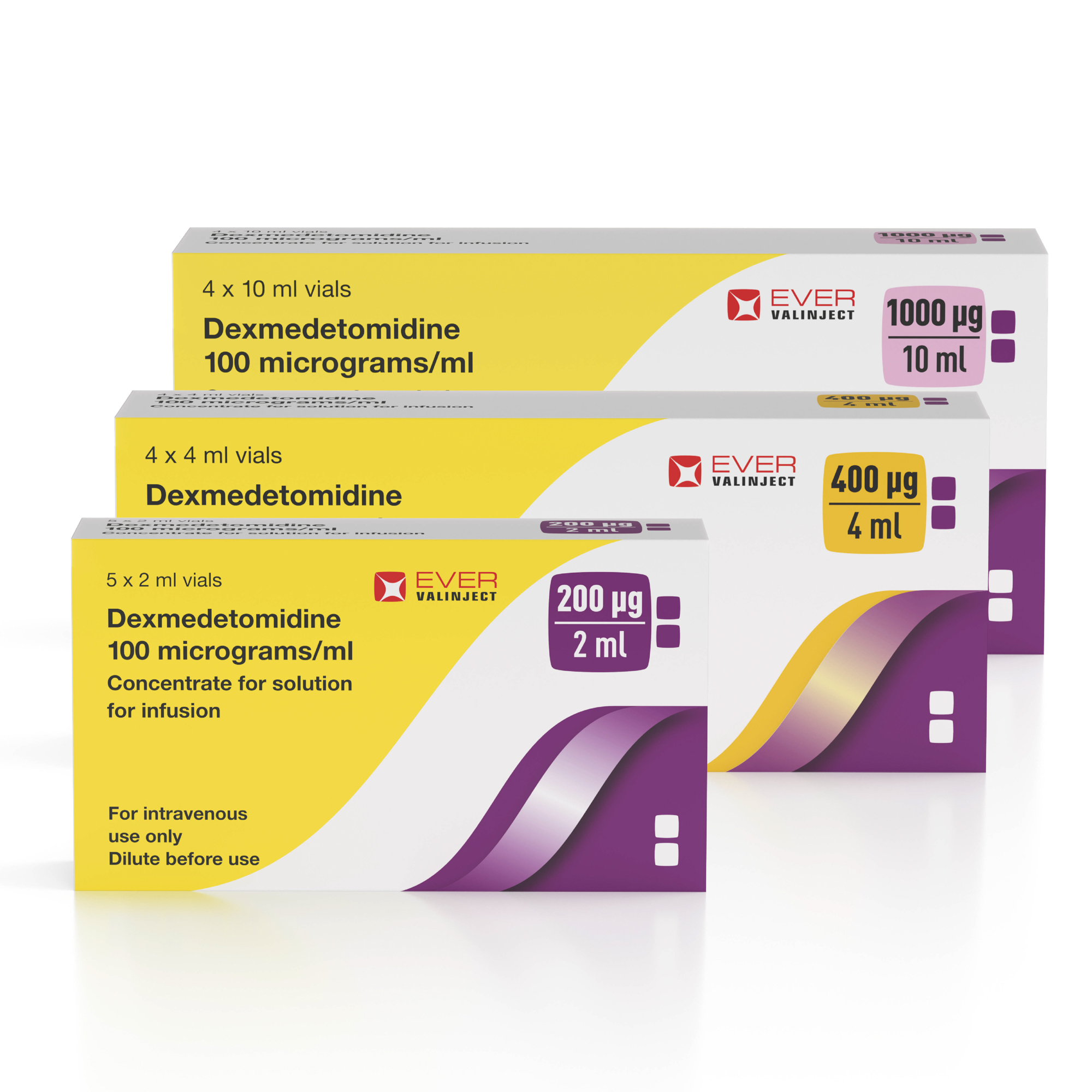 Sources
1 Sedation of non-intubated adult patients prior to and /or during diagnostic or surgical procedures requiring sedation (i.e.) procedural/awake sedation
2 Use of the product in the Adult ICU setting is limited to certain EU countries only at this time: Germany, Austria, UK, Poland, Netherlands, Czech Republic and Ireland. Please refer to individual country SmPC.
3 Sedation of adult ICU patients requiring sedation level not deeper than arousal in response to verbal stimulation (corresponding to Richmond Agitation Scale (RASS) 0 to -3)