Dosage Form
Concentrate for solution for infusion
Strength
10 mg/ml
Strength per Unit
45 mg/4.5 ml, 50 mg/5 ml, 60 mg/6 ml
ATC Code
L01CD04
Drug Class
Antineoplastic agents, taxanes
Indication
Cabzitaxel EVER Pharma in combination with prednisone or prednisolone is indicated
for the treatment of adult patients with metastatic castration resistant prostate cancer
previously treated with a docetaxel-containing regimen.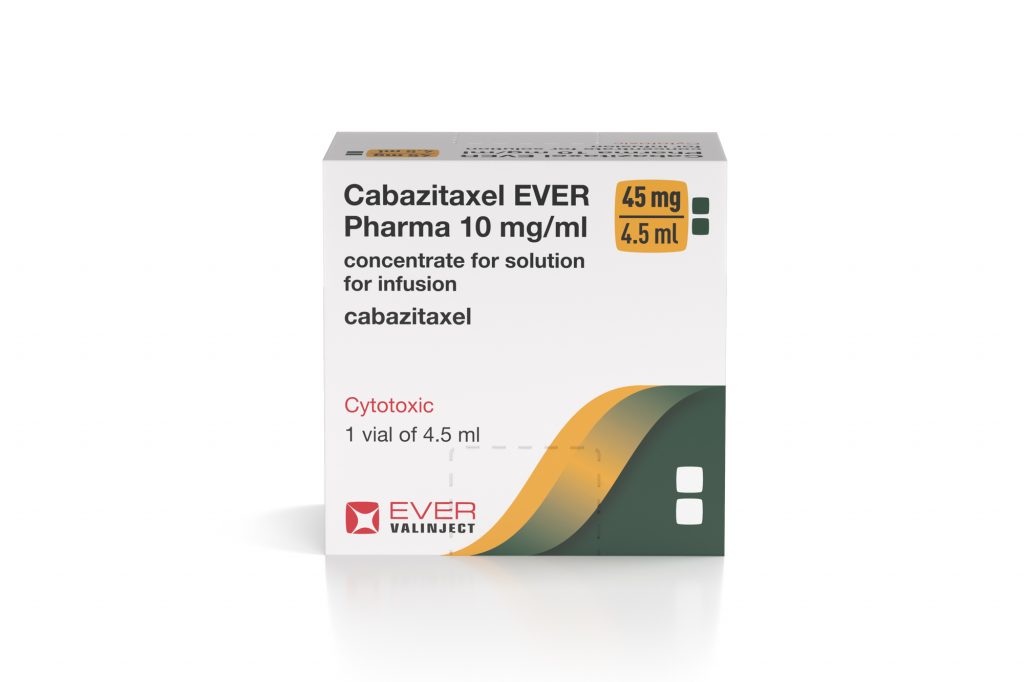 Cabazitaxel EVER Pharma is a prescription medication. Information for healthcare professionals only.
See the Summary of Product Characteristics for full information about the medication.