Our Management-Team.
Get to know the management team at EVER Pharma.
---
Dr. Friedrich Hillebrand
Chairman & Owner
As Chairman of the EVER Pharma Group, Dr. Friedrich Hillebrand brings over 40 years of pharmaceutical experience covering development, production and commercialization. He was until 2009 CEO of EBEWE Pharma, a business specializing in oncology and neurology, that he led and grew for 30 years until finally selling to Novartis. Friedrich holds a PhD in Chemical Engineering from the University of Vienna.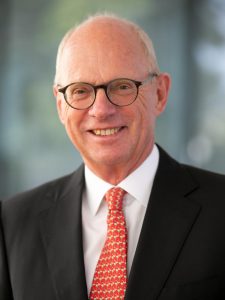 Georges Kahwati
General Manager
Georges Kahwati is General Manager of EVER Neuro Pharma, EVER Valinject and EVER Pharma Jena. He joined the EVER Pharma Group from Sandoz International where he held roles of Global Head Commercial Operations (Oncology Injectables) and General Manager of the Sandoz Unterach site covering Technical Operations, Quality and Development. Prior to Sandoz, Georges was VP Speciality Injectables at EBEWE Pharma where he significantly grew its oncology franchise to be a market leader prior to the sale of that business to Novartis in 2009. Georges holds a Bachelor of Commerce from McGill University and an MBA from INSEAD.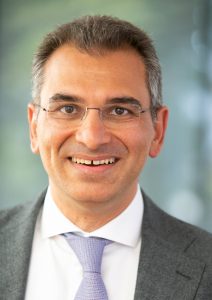 Dr. Wolfgang Schmitzberger
General Manager
Dr. Wolfgang Schmitzberger is General Manager of EVER Neuro Pharma and EVER Pharma Jena. He has been with the EBEWE/EVER Group since 1992. As Site Manager at EBEWE's Austrian headquarters, he was responsible for production, quality, engineering, supply chain, contract manufacturing and regulatory affairs/licensing for many years. Today, he heads EVER Technical Operations in Austria and Germany, and was significantly involved in the technological modernization and construction of a new production facility for EVER Pharma Jena. Dr. Schmitzberger holds a PhD in technical chemistry and economics from the University of Linz.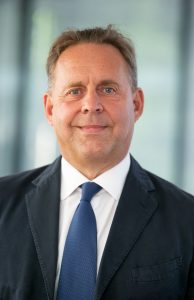 Dr. Julia Hillebrand
Managing Director & Co-owner
Dr. Julia Hillebrand joined EVER Pharma in 2013 as Head of Corporate Development and has headed the Neurology business unit since 2016. She is also a member of the Executive Board of EVER Pharma. Ms. Hillebrand holds a doctorate in medicine from the Medical University of Vienna.